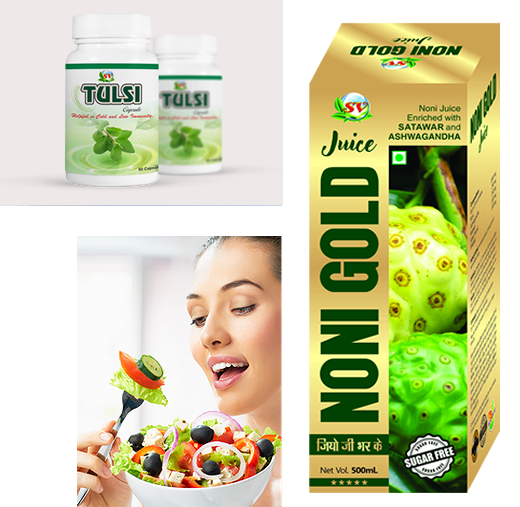 Located at Uttar Pradesh (India), S V Pharmaceuticals is an ISO- 9001-2008 and GPM certified Manufacturer, Exporter and Wholesale Supplier of diverse Herbal Products. We offer Herbal Products such as Herbal Syrups, Amla Juice, Herbal Heart Tonic, Herbal Blood Purifier, Herbal Breast Cream and Herbal Capsules. Basically, we promote brand "Nature herbals" manufactured at our Ayurvedic unit. We are here to make the best quality medicines to serve people in better way so that they can live a healthy life.
We have a team of professionals from different fields such as medicine, pharmaceuticals, etc. Each one of them is engaged in manufacturing high-quality Herbal Products that can give permanent and effective remedies to the users. Being a quality-conscious organization, our products are manufactured under controlled conditions. We can provide Herbal Products at affordable rates.
Established in the year 2003, S V Pharmaceuticals has carved a niche for itself as a prominent Manufacturer, Exporter and Supplier of Herbal Breast Cream, Proveer Granules, Big Boss Tilla, Herbal Capsules, Musli Pak Powder, Kesh Roopam Hair Oil, Herbal Blood Purifier, Amla Juice, Herbal Heart Tonic, Herbal Syrups,Herbal Hair Oil and Bistrin Mouthwash. We are located at Baraut, Uttar Pradesh. We offer high quality Herbal Products such as Herbal Syrups, Amla Juice, Herbal Blood Purifier etc that are effective and having longer shelf life and zero side effects.

Quality Assurance
We are registered to GPM agency. Moreover, we have been bestowed with ISO- 9001-2008 quality certification. A systematic quality management system and stringent policies adopted by us are our forte. We have quality controllers at the unit who carry out several tests on products so as to ensure quality and effectiveness of the products are as per high medical standards.

Customer Satisfaction
We have maintained cordial relations with the clients so that problem area can be diagnosed and the right treatment can be given. We have experts at the unit who are making every possible effort to satisfy clients in terms of understanding their queries and concerns and bringing immediate and effective solutions for them.

Our Network
We have a wide area distribution network owing to our planned business approach. We have spread all over India in regions such as South India covering Kerala, Tamil Nadu, Andhra Pradesh, Karnataka, Punjab, Haryana, Uttarakhand, Himachal Pradesh, Uttar Pradesh, Rajasthan, etc. We also have our network base in countries such as Indonesia, Malaysia, etc.